Secret Chain Blend
The secret is out ... and now we have hot melt wax in a reusable, no-mess, submersible bag!
Secret Chain Blend is the Hotter and Waxier Version of the Super Secret Chain Lube
When we launched secret chain lube, Josh admitted that the starting point for this product was a hot wax recipe he had used for years with pro teams that had won numerous world and Olympic medals. The idea behind Secret Chain Lube was to bring this technology to a lube that didn't require hot melting, but turns out, many of our customers were already big fans of hot waxing chains, and the requests flooded in for us to release the SILCA Secret Wax Blend.. so here it is!
Consisting of highly refined laboratory grade paraffin and a high concentration of 3 specific sizes of nano scale Tungsten Disulfide, Secret Chain Blend not only acts as a lubricant, but actually acts to modify the surface of the chain, filling in all of the crevices of the metal with highly lubricious and wear resistant Tungsten Disulfide particles. As a result, chains waxed with Secret Chain Blend and Secret Chain Lube will actually get faster over time and after repeated waxings. Secret Chain Blend is the only hot wax lubricant to have a specifically matched and compatible drip wax which can be used to 'top off' the wax as needed, extending the duration between hot wax applications, and guaranteeing the quietest running drive train possible. Using the combination of Secret Chain Blend and Secret Chain Lube can dramatically extend chain and drive train component life (up to 10x).
Buy Now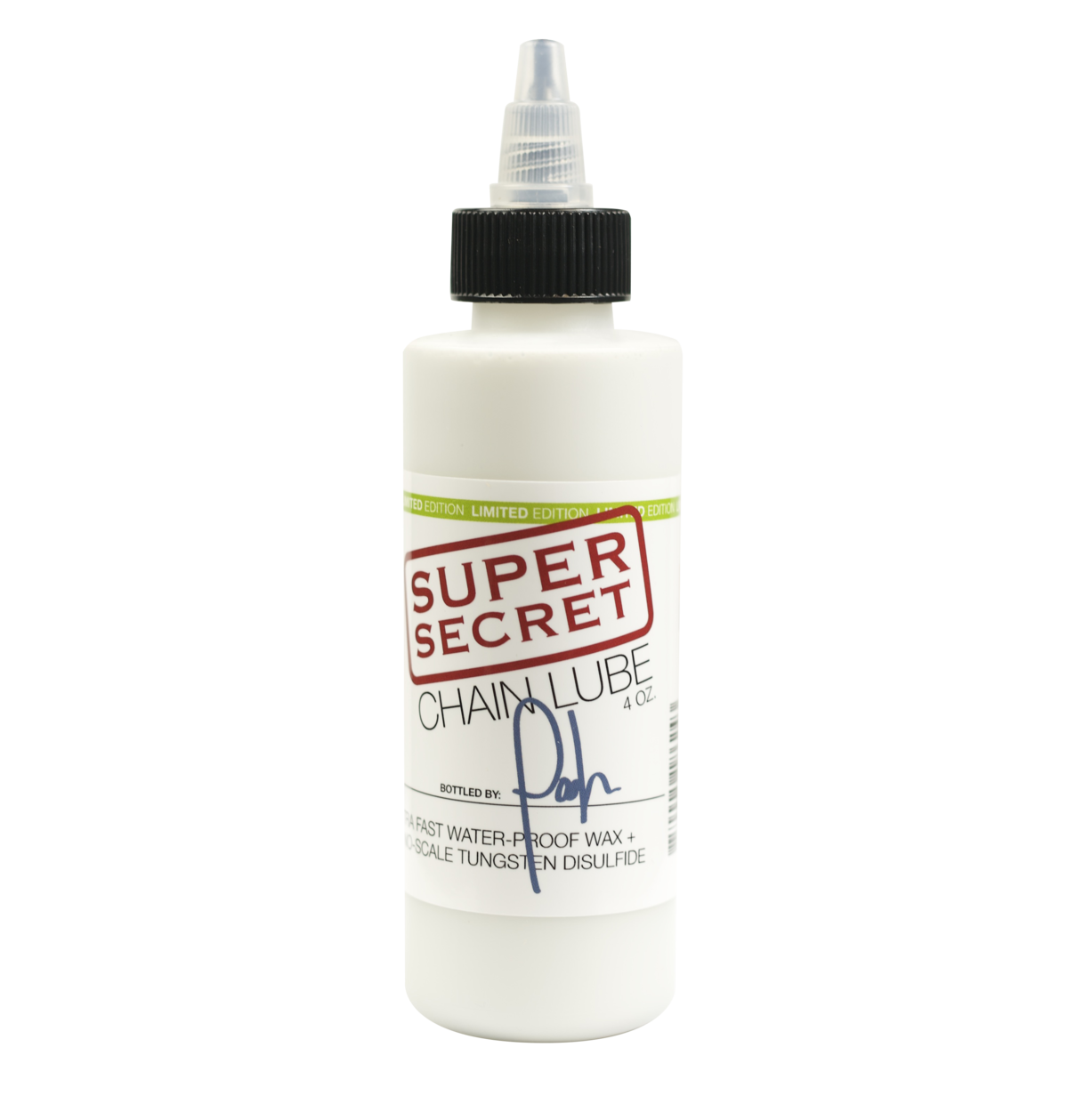 Working Together ....
To top off and provide year-round maintenance for your chain, select any of our Super Secret Chain Lube options. The formula in all our chain lubes work together to give your chain a longer life and silent rides.
SHOP LUBE
Additional Resources - VIDEOS
Try our Secret Chain Blend for a more robust experience...
BUY NOW