THE 5TH GENERATION BAR TAPE
The Nastro Bar Tape Collection is leading the Evolution
Bar Tape that is...
Faster
More Comfortable
More Durable
Do you feel...
hot spots or pain in your hands?
Does your tape get slippery from rain or swat?
Does your tape look dirty and gross after just a few months?
BAR TAPE THAT ALLOWS YOU TO RIDE LONGER WITH GREATER COMFORT EVEN IN THE HARSHEST OF CONDITIONS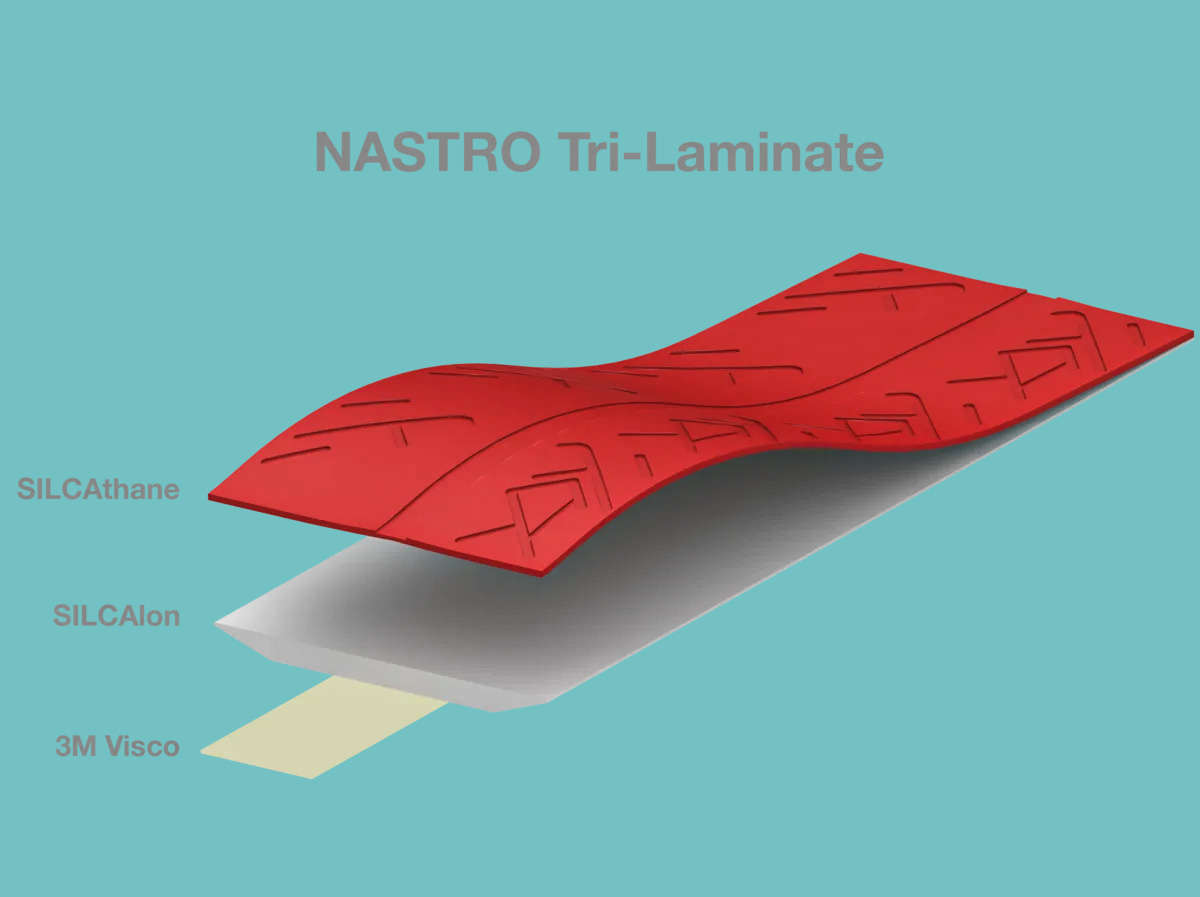 TRI-LAMINATE DESIGN: THE FEATURES YOU NEED, RIGHT WHERE YOU NEED THEM
In traditional bar tape materials the tape is extruded as-is, or molded to develop a thin 'skin' of non-expanded foam at the surface. The designer must choose between competing parameters: more durable foams are much harder, more cushioning means less grip and so on. By using a laminated design, SILCA engineers can put the exact material in the exact right location. So the outer Ply of SILCAthane is tuned using the same materials used in high performance eyewear for maximum grip, durability, and cleanability. SILCAlon was developed from the 2-Hour Marathon shoe foam for ultimate cushion and rebound behavior for maximum comfort and speed. Having 2 top layers of low-damping materials, SILCA uses a 3M Viscoelastic damping adhesive to put the perfect amount of damping right where it needs to be in order to reduce handlebar 'buzz' without sacrificing comfort
Shop the Nastro Collection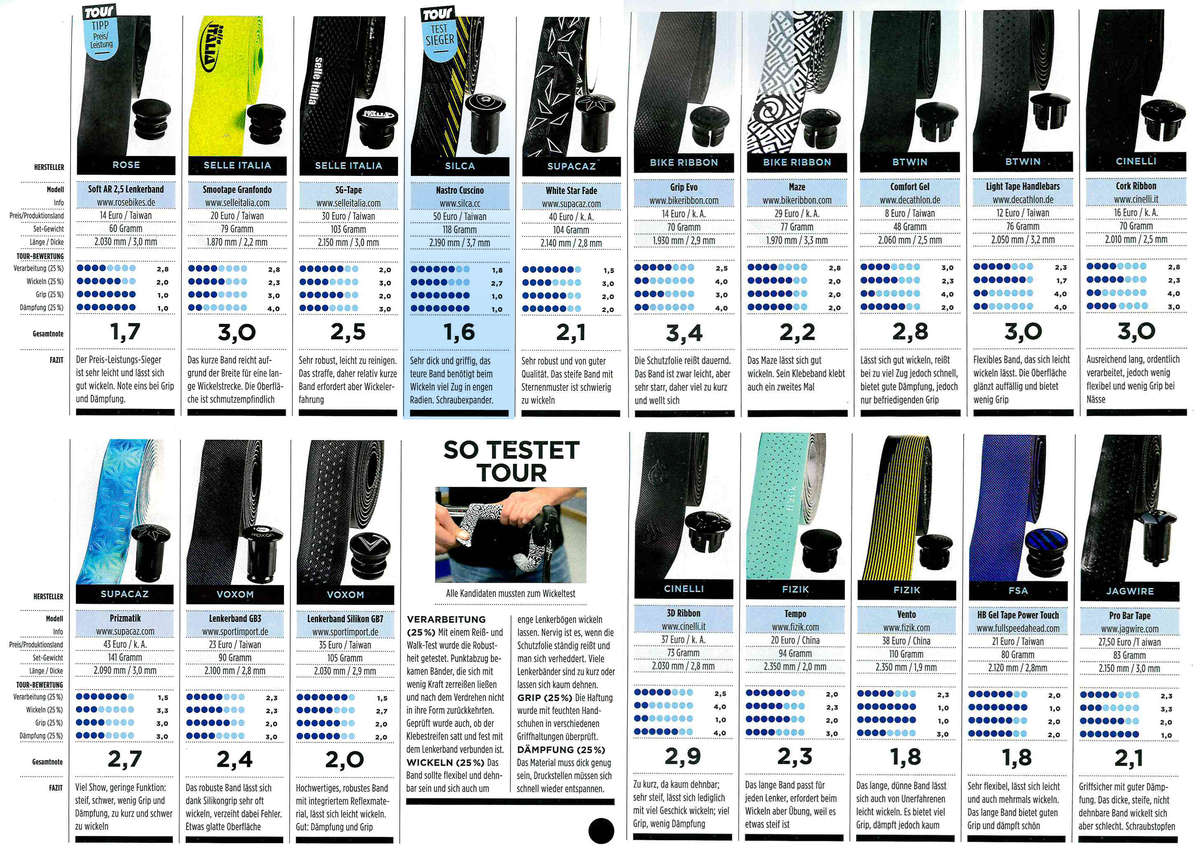 Tour Magazin 2020 Bar Tape Test Winner
We are humbled and excited to be announced as Tour Magazin's Test Winner in the bar tape category. The idea to develop a bar tape that has the best dampening, great rebound, and most comfort has finally been realized. Thank you Tour Magazin, Germany for recognizing the potential in our NASTRO CUSCINO.
Check out Tour Magazin
COMPARE PERFORMANCE: BAR TAPE GENERATIONS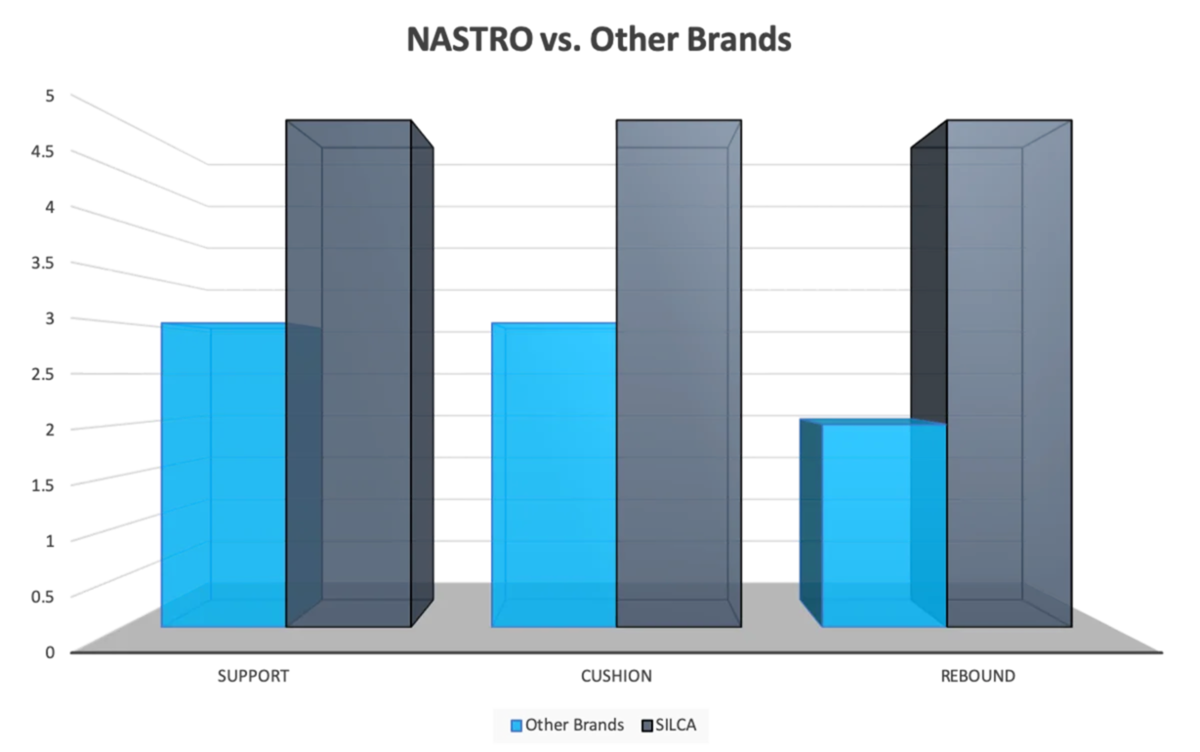 WHY SILCA FOAM?
Originally developed for 2 Hour Marathon Shoe
Low Hysteresis/High Rebound Foam
Highest level of functional cushioning
135% More Cushion Traditional Foam
Lighter than EVA or TPU Foams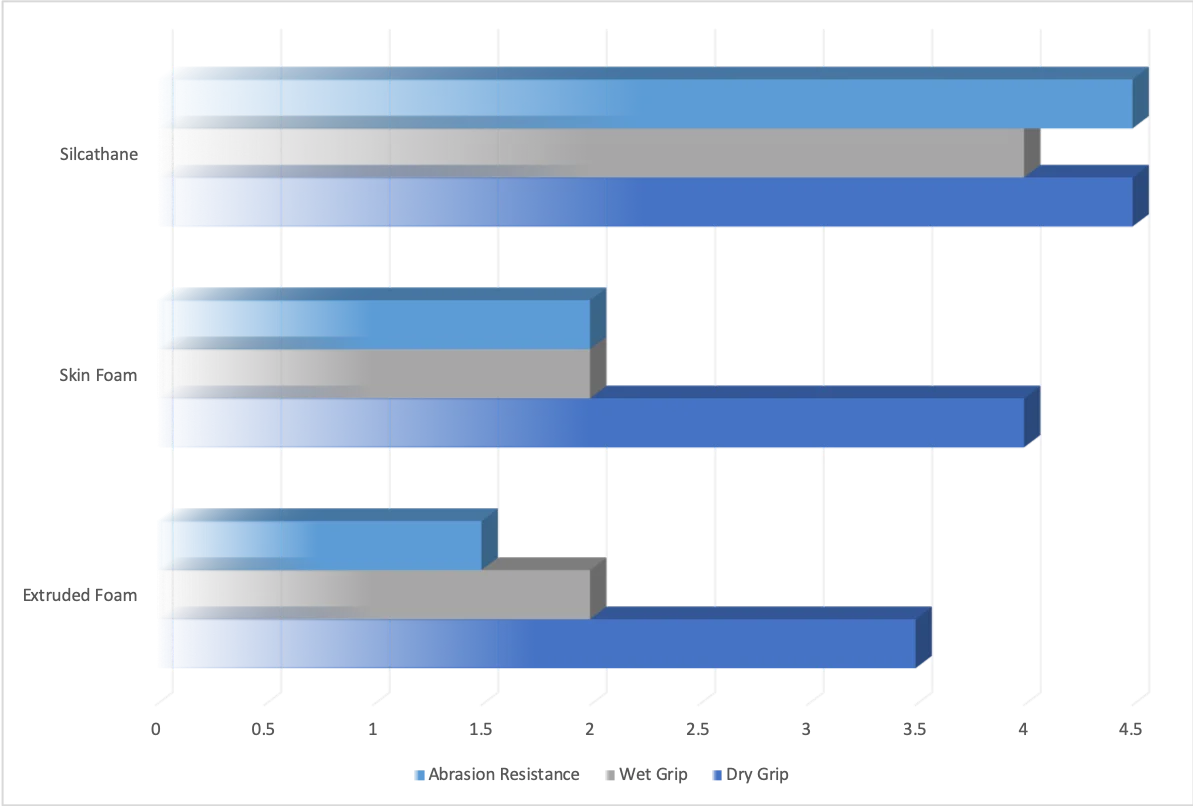 WHY SILCATHANE?
Each NASTRO bar tape category features a texture that is optimized for maximum grip.
Built to last: 5-10x Tougher than traditional bar tape
Retains 2-3x more grip when wet compared to skin foam
Highly tunable for Handling in Wet/Dry Conditions
Waterproof, non-staining: reduces corrosion, easy to clean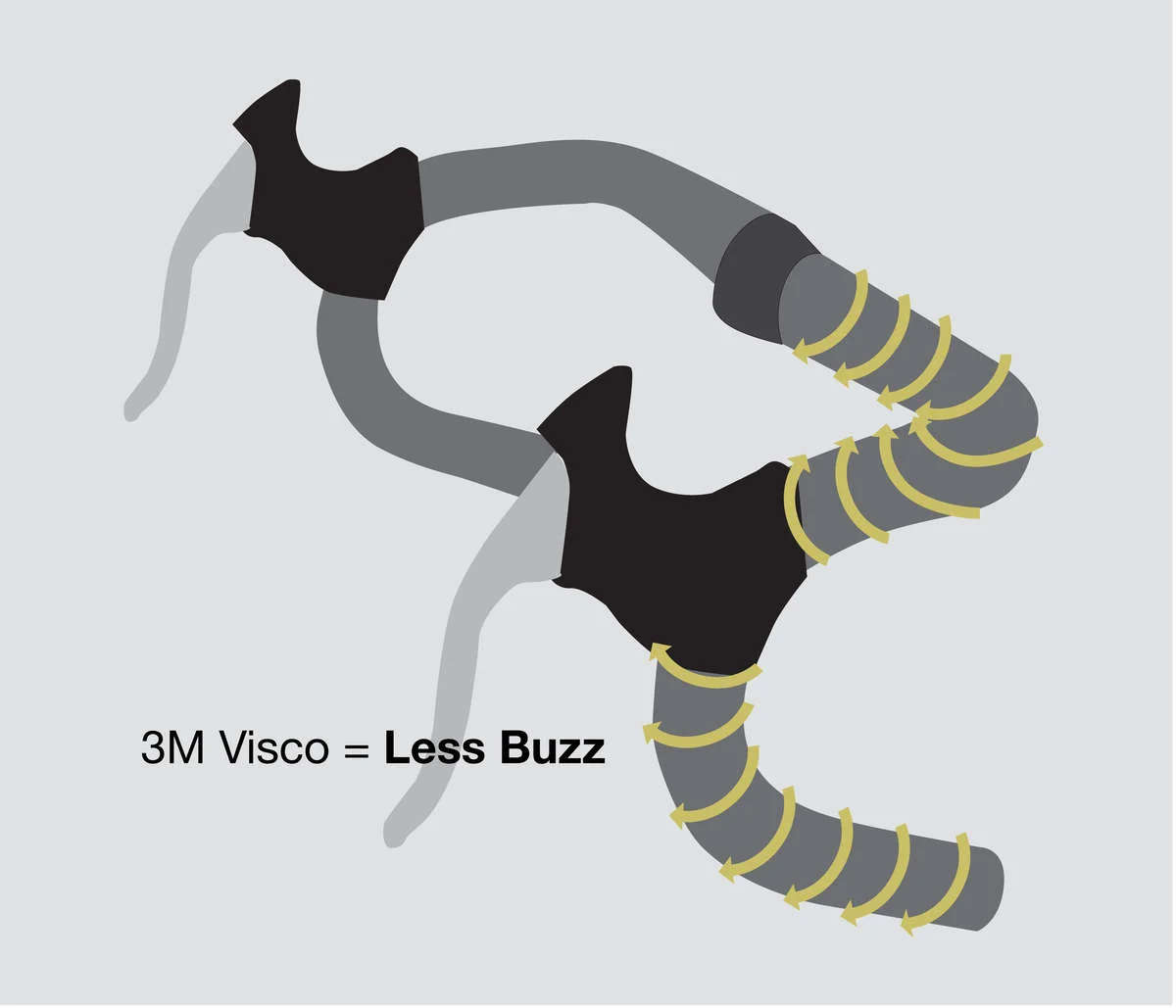 WHAT IS 3M VISCO?
Kills the buzz and not your hands
Adds just enough damping to kill road buzz
Strong, waterproof bond, stays in place better
HOW TO CHOOSE YOUR BAR TAPE...
Depending on your discipline and other factors, determine which bar tape type is best for your ride: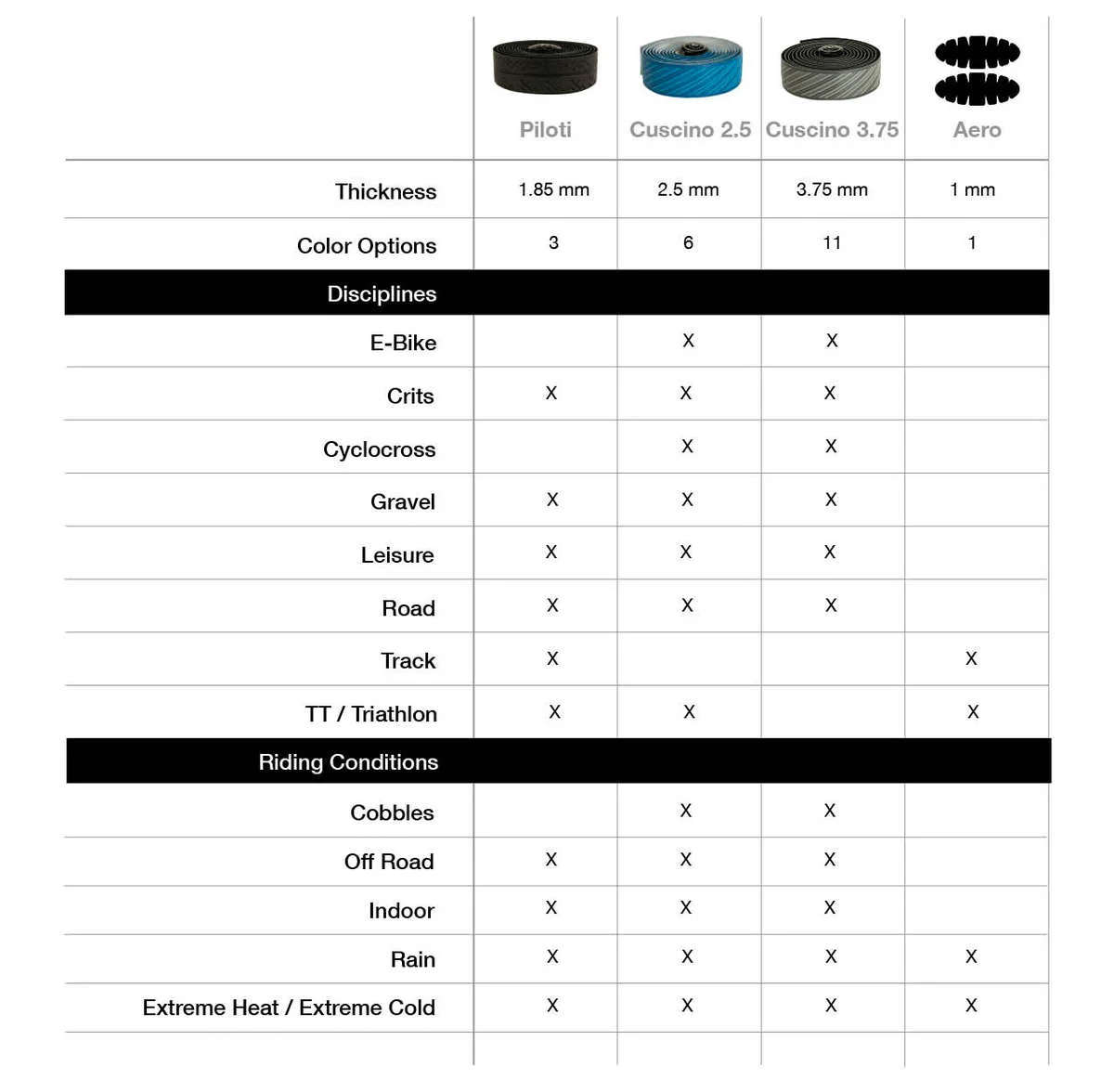 VARIABLE OPTIONS
It's simple. We can provide you guidance based off comfort, support, dampening, etc. In the end, choosing bar tape really depends on you and how you ride. The NASTRO bar tape collection has four thickness options to help increase your speed/wattage output with more comfort for greater endurance. The guide to the left provides the fundamental features available.
Also consider our
Crash Replacement Program
as an added guarantee for the season. Bar Tape maintenance is a key element for the pros and allows you or your mechanic the ability to see what lies beneath the tape. Is it possible your bar tape is holding your bars together? Hidden damage is also a concern and bar tape replacement should be part of every avid cyclist's routine.
HOW TO VIDEO: INSTALLATION OF HANDLEBAR TAPE
Josh shares his best practice for installing bar tape to improve longevity and effectiveness. Josh has several years in the cycling industry and develops products that combine advanced technology and high performance. The NASTRO Piloti bar tape was designed to improve grip, even when wet, and reduce vibration.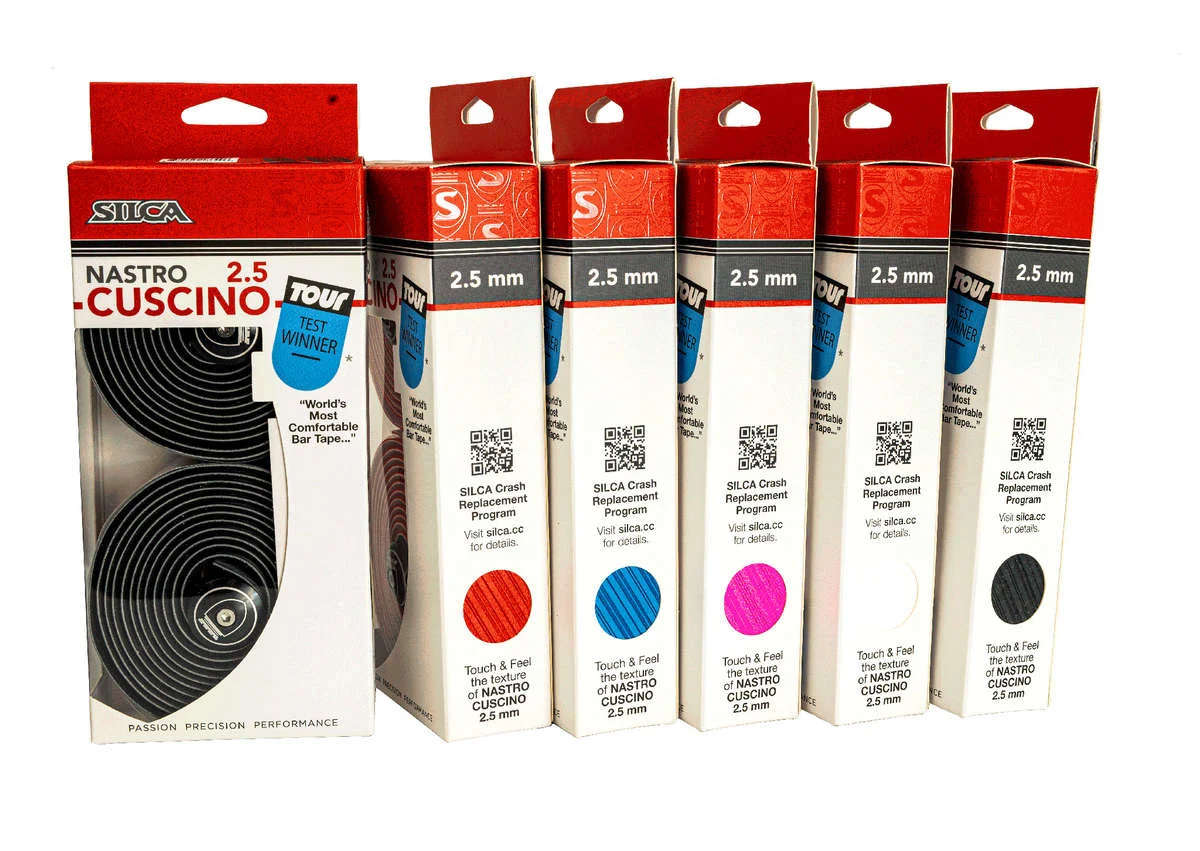 SILCA BAR TAPE CRASH REPLACEMENT PROGRAM
With our 'crash replacement' program your SILCA Bar Tape is covered for any crash for 1 year! It is subject to wear and tear and covered against manufacturer defect for 2 years.
Learn More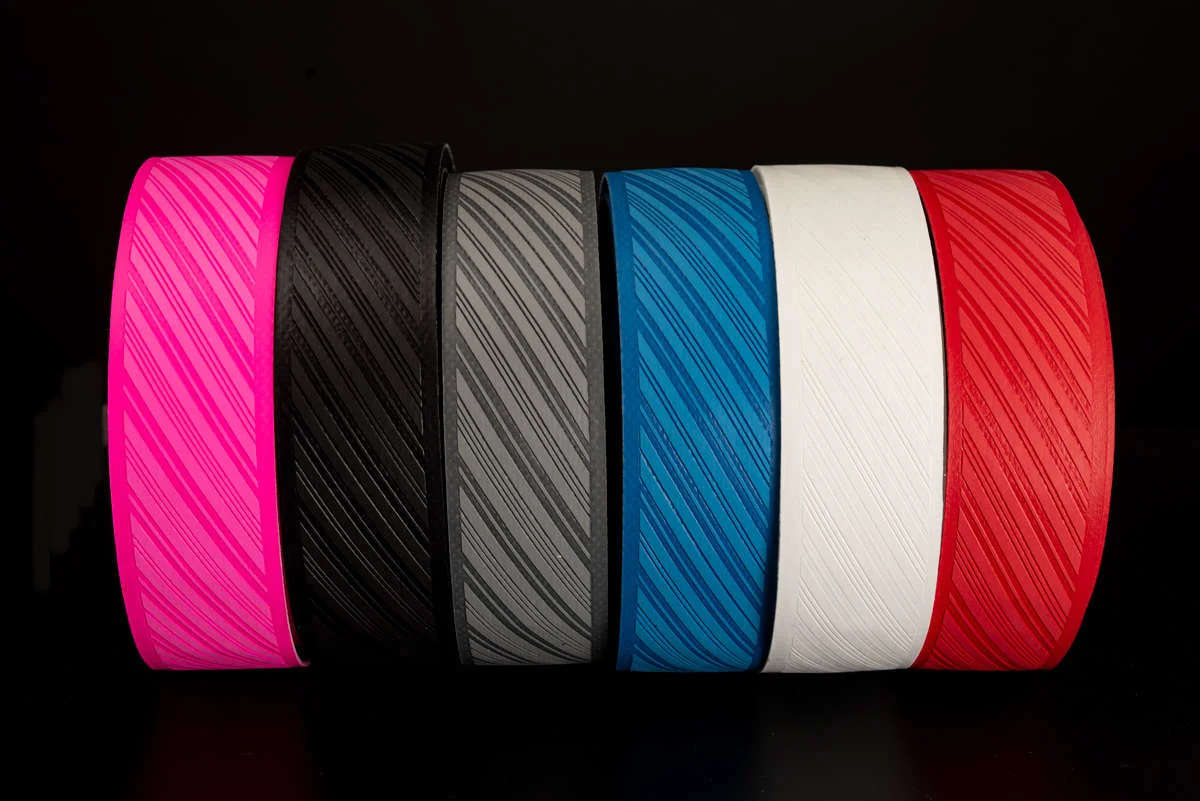 NASTRO DEVELOPMENT STORY
5TH Generation Tape, Race Cars, Running Shoes & Aircraft: LAMINATED INTO ONE AMAZING RIDE
Read More