Quality Packs for Every Ride + Travel
Intentional design for any discipline and any rider
For all Conditions
Ease of access
Opens every time
Are you distracted by your tools rattling around in your seat roll?
Does your expensive components make it to their destination intact?
Have you wished for a better method to keep your belonging secure?
We offer a wide variety of options to exceed your expectation of a Seat Roll, Pack, Gear Bag, or capsule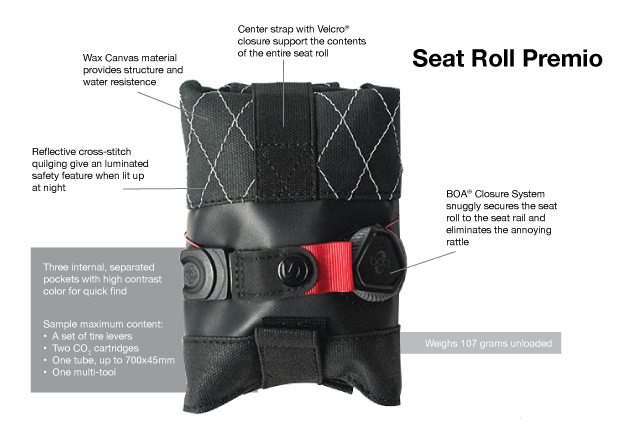 High Quality Construction to Improve Security
We've all been there...the badass moment of a torrential downpour on a vertical climb with zero visibility. In that moment, you reach for a lifeline in the seat capsule. The zipper is drenched and caked with mud. Doesn't open and you are in a puddle of misery.

We know how it feels and we design each pack to mitigate these frustrations by upgrading to water resistant zippers and BOA® closures. Thoughtful design means we are there with you and keep you going.
Shop Our On-Bike Packs
Be inspired by what others think about their packs: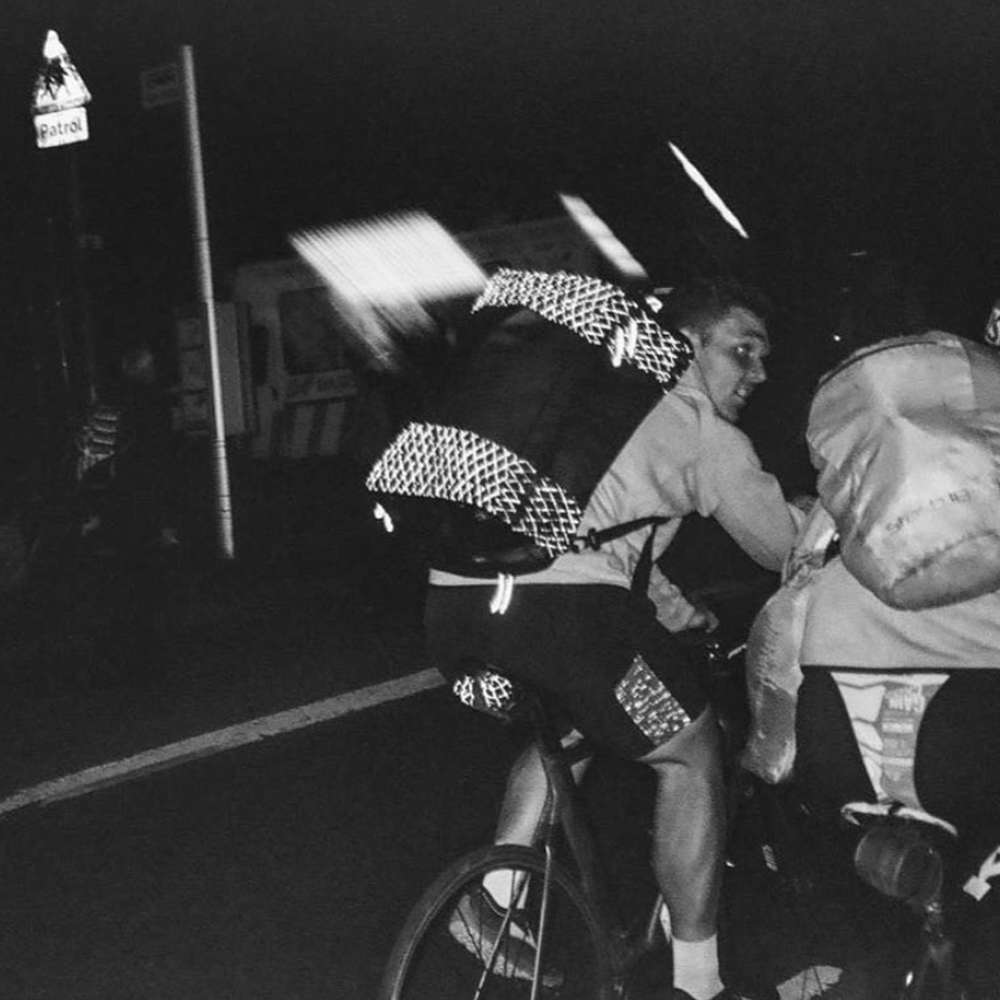 Built in Safety Features
You may not always ride at night, but when the occasion presents itself ... why not? A feature on most of our packs is reflective thread or graphics. When illuminated by headlights (or any light) in the dark, you will be seen. This unique can make that late night ride magical and keep you safe from harm.

Photo by: Gavin Hoover
How do you roll seat pack?
A seat roll can be one of the most essential accessories on your bicycle. If it's not packed correctly, it can be one of the most frustrating accessories. How to avoid the pitfalls of over-packing your seat roll can be seen in this video.
On-body Packs for Your Gear
Traveling with your bike can be a challenge. Crossing your fingers that everything survives the trip can add a little anxiety, since your large investment is in the trip. The Maratona Travel System includes the Maratona Gear Bag and the Maratona Minimo. These two bags can be used together or separately. Combined they create a powerhouse of protection for your kits, sunglasses, electronics, helmet, shoes, water bottles and more.
Shop our On-Body Packs
Pack Guidelines
Here is a side-by-side comparison to all our packs:
Seat Roll Premio

Mattone
Seat Pack

Seat Capsule

Sicuro Capsule

Maratona

Maratona Minimo

Phone Wallet

Borsa

Borsa Minimo

Net Volume

--

.61 L

0.625 L

.255 L

42.35 L

34.9 L

.48 L

.32 L

.29 L

Pack Type

Seat Roll

Seat Pack

Capsule

Capsule

Gear Bag

Gear Bag

Small Pack

Small Pack

Small Pack

Location

Under Saddle

Under Saddle

Under Saddle

Bottle Cage Only

Back Pack

Shoulder Strap

-

-

-

Closure

BOA® / Velcro®

BOA® / Hypalon Strap + YKK Zipper

BOA® / YKK Zipper

YKK Zipper

YKK Zipper

YKK Zipper

YKK Zipper

YKK Zipper

YKK Zipper

Reflective Stitching/
Graphics
Yes
Yes
No
No
Yes
Yes
Yes
No
No
# of Pockets
3
2
2
2
4+
4+
2
2
2
Sustainable Materials
X
X

Style

On-Bike

On-Bike

On-Bike

On-Bike

On-Body

On-Body

On-Body

On-Body

On-Body